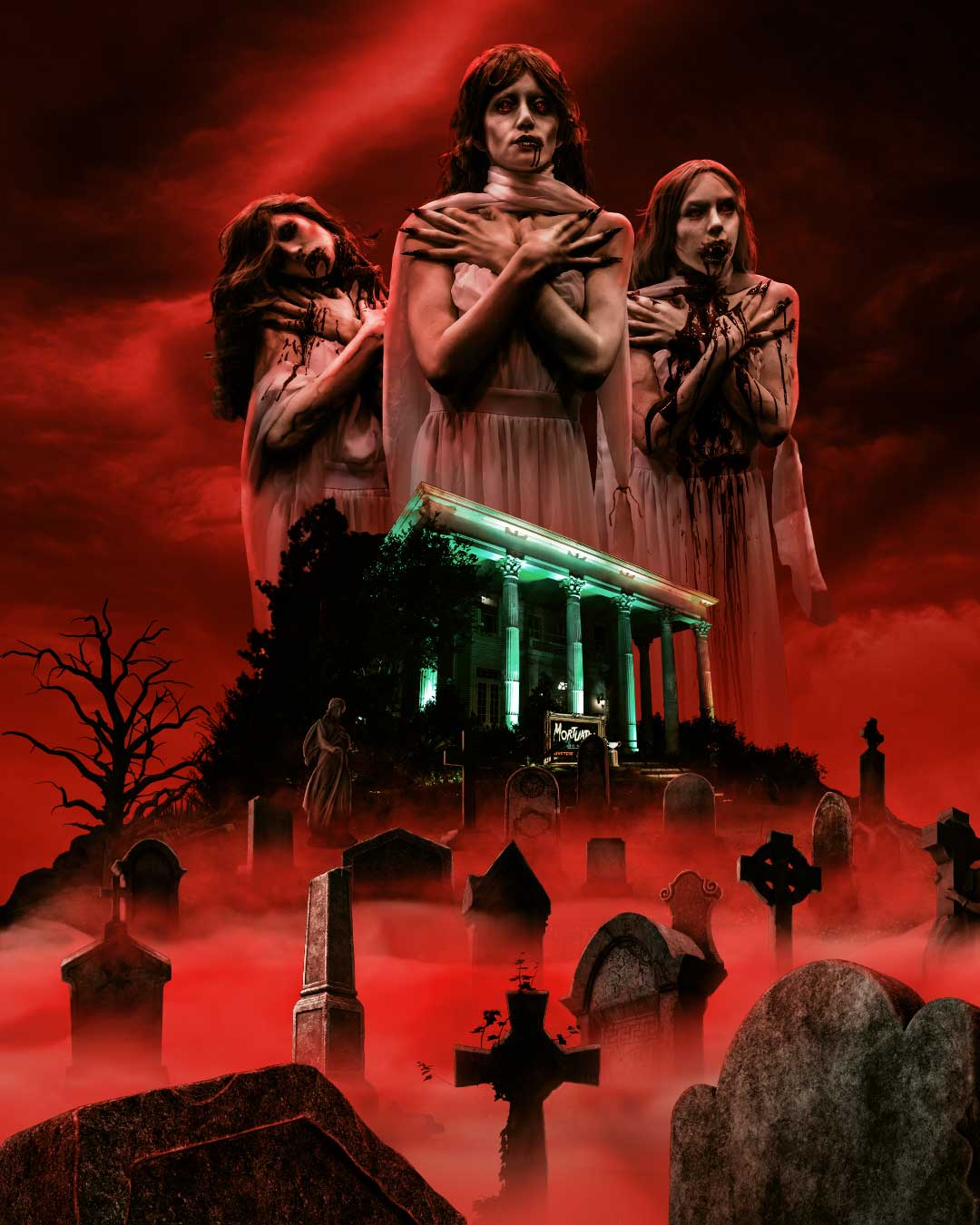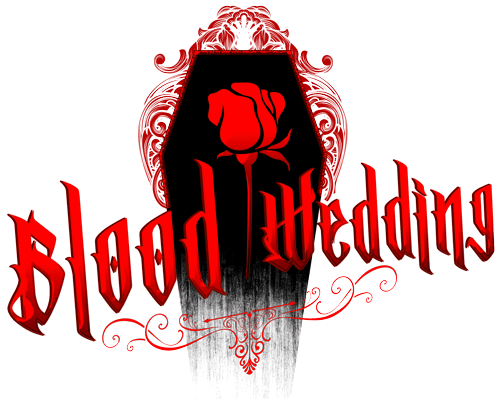 THANK YOU FOR MAKING THIS OUR BEST YEAR EVER! SEE YOU IN 2024!

CLICK LOGO ABOVE TO APPLY!
JOIN THE KREWE OF THE MORTUARY HAUNTED MANSION, one of TOP HAUNTED ATTRACTIONS in the NATION!
Our staff creates world class attractions and events focused on all things HALLOWEEN including THE MORTUARY, SCOUT ISLAND SCREAM PARK, THE MORTUARY EXPERIENCE at VOODOO MUSIC EXPERIENCE, and seasonal parties and events! Participate in our support of the THE KREWE OF BOO PARADE & ZOMBIE RUN!
We're accepting applications now for talented persons to to part of our Scream Team! Haunt Actors, Make Up Artists, Set Builders, Stage Captains, Show Technical Persons, AV Technicians, Costume/Wardrobe, Stage Manager, Asst. Stage Managers, Face Painting Artists, Art/Set Decorating, Carpenters, Scenic Painters… even Helpers.

"HOLLYWOOD THRILLERS CAN'T BEAT THIS HAUNTED HOUSE!"USA TODAY
"A UNIVERSAL STUDIOS TYPE EXPERIENCE!"TIMES PICAYUNE
"ONE OF THE MOST SHOCKING AND SURPRISING EPISODES EVER!"GHOST HUNTERS ~ SYFY CHANNEL
"The Mortuary has become a staple of the local Halloween scene providing one of the most polished combinations of startling jolts and unnerving images."NEW ORLEANS ADVOCATE
"BETWEEN 1930 AND 2003, MORE THAN 20,000 FUNERALS TOOK PLACE WITHIN THE MORTUARY'S WALLS, THE BLOOD AND BODILY FLUIDS OF THE DEAD SWIRLING INTO A DRAIN IN THE EMBALMING ROOM DEEP IN THE BASEMENT CATACOMBS."CITY BUSINESS
"ONE OF THE MOST HAUNTED PLACES IN AMERICA!"GHOST LAB ~ DISCOVERY CHANNEL
"This is a really great haunt! I've been to many and this is a very unique one. Since it's inside a house the ups and downs make it feel very long and it's easy to lose your bearings, which is a good thing. This is a really excellent haunt and I highly recommend it!"Teegan L
"I highly recommend haunted house tour. We were screaming from beginning to end. The actors did a wonderful job, the special effects- 5 stars, please add this to your to do list if your in New Orleans for Halloween."Tandrea R.
"This was excellent! Amazing location something I have never seen before. I love the old haunted house feel of it and the sets were amazing. If you are able to definitely check this place out!"Michael C.
"Totally worth it! 5 levels of jumps, scares and long, dark halls of frights. Definitely one of the best ones I been in for a while! Definitely must go!"SamuraiNola2021
"We would love to renew our vows at the Mortuary where we have visited every year since we first met in 2009 and highly recommend to family, friends and tourist."Celebrating Tony and Lisa's Blood Wedding at The Mortuary on Friday The 13th, 2023