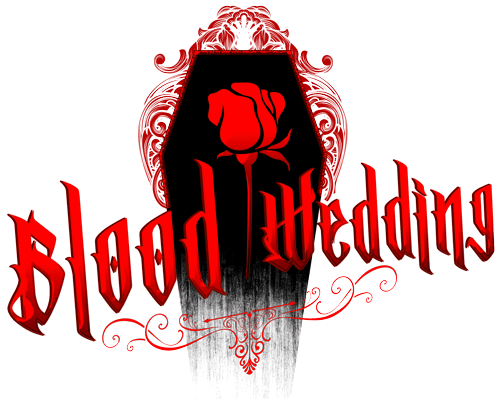 Blood Wedding Contest
This Halloween, your presence is requested for YOUR Blood Wedding at The Mortuary Haunted Mansion… where you're our guest of honor! Pop the question to your dearest love, dare them and 20 of your closest friends to join the Mortuary Vampires on Friday the 13th where you and your betrothed exchange vows for YOUR BLOOD WEDDING!
Enter our contest here to win!
Contest Prize: A "Wedding" at the Mortuary on Friday the 13th
Date Friday October 13th with Wedding starting at 5pm (See Details)
30 Minute Wedding Ceremony in the Parlor Chapel
"Master of Ceremonies" or Minister will be provided. Real wedding optional.
20 Guests plus the Bride & Groom
Bride & Groom Vampire Makeup & Costumes provided by The Mortuary (unless the winners choose to provide their own)
Winners & 20 Guests get Free VIP Admission to The Mortuary later that evening after the Blood Wedding
Wedding Photos Provided to the winners.
Fill out the form below and submit it. Then you will be asked to Direct Message a short 1 minute or less video to The Mortuary's Facebook or Instagram page to upload it, telling us why you want to win and why we should choose you. The more captivating and original the video, the more likely you could be a finalist!
Follow Us on Social Media