LAST CHANCE TO SEE SANTA CLAW'S HAUNTED HOUSE SAT JAN 2ND
$

5

OFF TICKETS BEFORE

7

PM!
"You Better Watch Out, You Better Not Cry,
You Better Not Pout, I'm Telling YOU Why,
Santa CLAWS Is Coming To Town!"
A bus carrying inmates from The State Asylum for the Criminally Insane has broken down in front of The Mortuary… Just in time for the Holidays! It's a PSYCHO TAKEOVER of The Most Haunted Mansion in the City! Defend yourself by shooting your way through Psychopaths, Serial Killers, and of course, Santa's Minions; with a video-game-like, infrared military laser tag battle rifle on a "fight or die" survival mission through this NightScare before Christmas.

COME GET SOME at The MORTUARY!
An interactive, live combat shootout through the darkest bowels of The Mortuary Haunted Mansion! It's a live action, solo survival experience thrusting you into our Holiday Nightmare. It's a cutting edge xmas haunted house experience on steroids, unlike anything you have experienced! Join the Army Of Boom only at The Mortuary Haunted Mansion.
With a new COVID plan and extended daytime hours, RESERVE YOUR TICKETS ONLINE NOW For your Ticket To Fight the Creatures of the Night!
The Mortuary is now powered by EDGE! Edge is a unique game engine and scoring software that gives the operators of The Mortuary control over the battlefield. By unlocking the power of our advanced laser tag hardware through WiFi technology Edge allows us to create this new and exciting horror/game experience and manage our guests in the fight!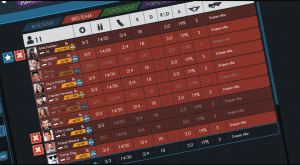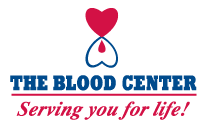 FREE VIP ADMISSION AND YOUR FRIENDS GET THE SAME "SKIP THE LINE" VIP ADMISSION FOR THE REGULAR TICKET PRICE WHEN YOU DONATE BLOOD AT THE MORTUARY DECEMBER 12th, 19th, and 26th. FREE VIP ADMISSION AND SAVE LIVES!